The Process to Fresh Faced Cabinets
The Steps to Get Your Cabinets Updated
We try to make the process of updating your cabinets as easy as possible. We offer a great deal of information on our website to get you started and to educate you to what's possible.
Below are the most common steps for planning, budgeting and installing a Fresh Faced Cabinets job.
Of course, feel free to contact us directily by email, text or phone at any time with your questions.
Step 1: Review Information on Our Website

Click on the two links above to review the most useful information prior to contacting us.
The pricing page can help you with budgeting and will be referred to in initial conversations with you. The Before and After photo galleries are a great way to visualize what's possible and communicate design ideas to us.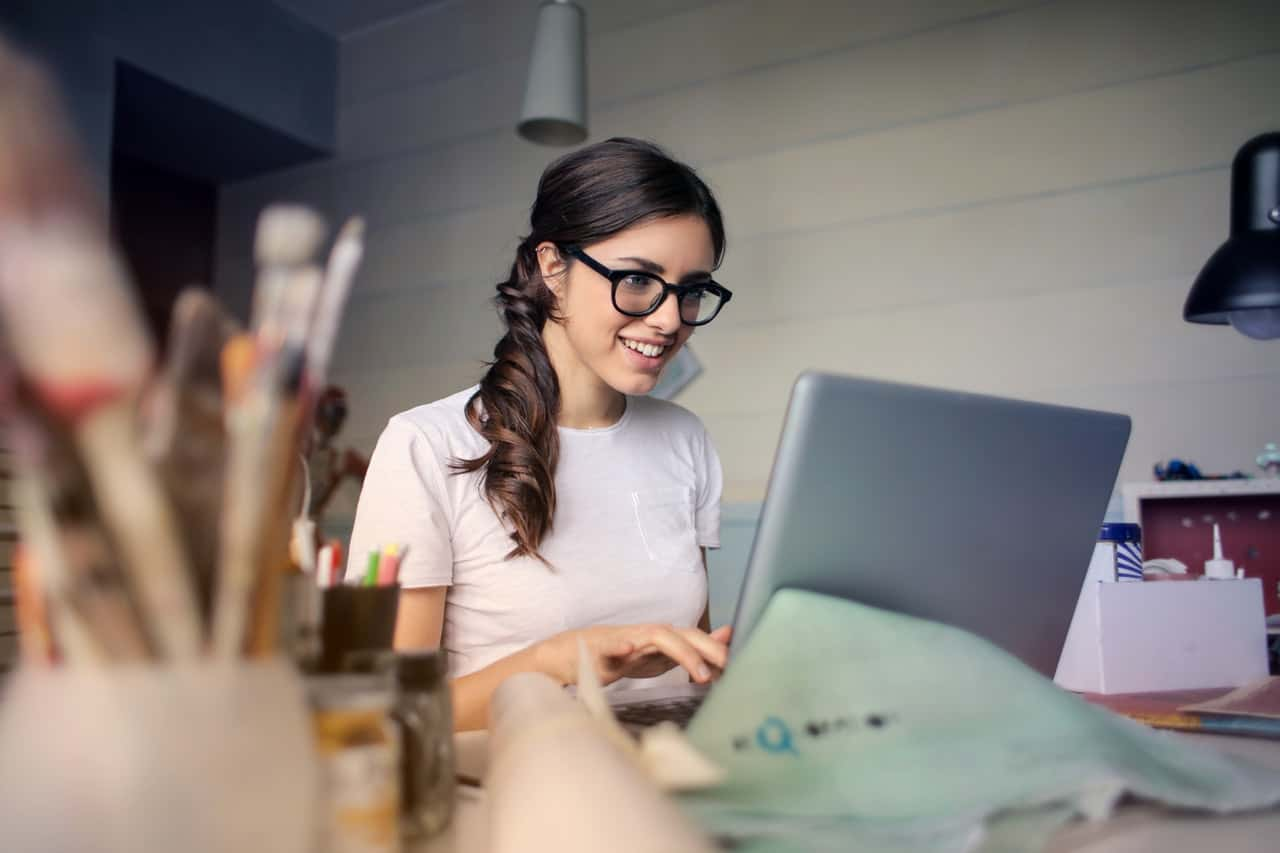 Step 2: Share Your Project
Fill out the form with a brief description of your project.
Email to Refacing@FreshFacedCabinets.com or Text to 314-270-2747.
Sending us photos of your kitchen layout is the simplest and most helpful way for us to prepare for designing and pricing your project. Just take photos of the overall layout so that we can count doors/drawers and roughly size your kitchen.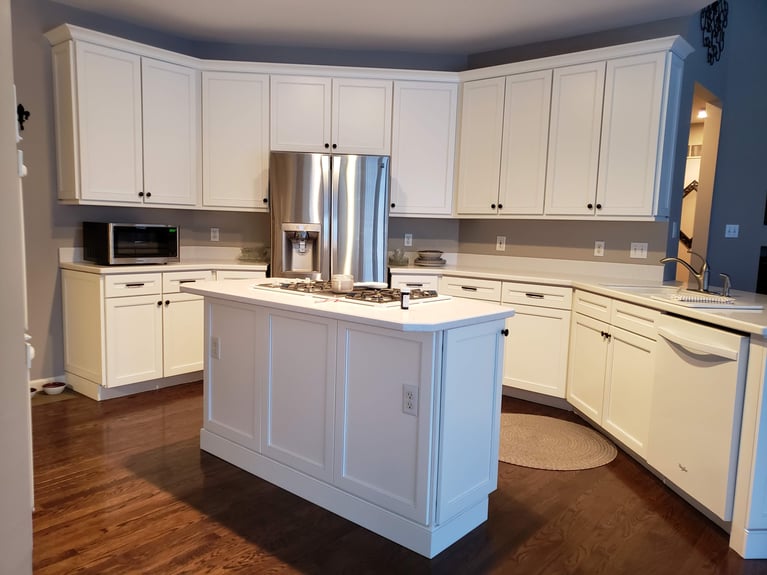 Step 4: Schedule a Phone Meeting
After we have your project information and photos, use this link to Schedule a Call.
We'll briefly discuss in more detail what you want to accomplish and how we can help you achieve your Kitchen Update. We'll be able to broadly discuss the budget needed to make it happen.
Step 5: Free In-Home Design Consultation
Most often after discussing your project on the phone, we will be able to schedule a free In-Home Design Consultation.
We'll bring samples for you to choose, discuss design and installation options, and take detailed measurements. From all of that information we will work with our suppliers to get you an accurate final bid.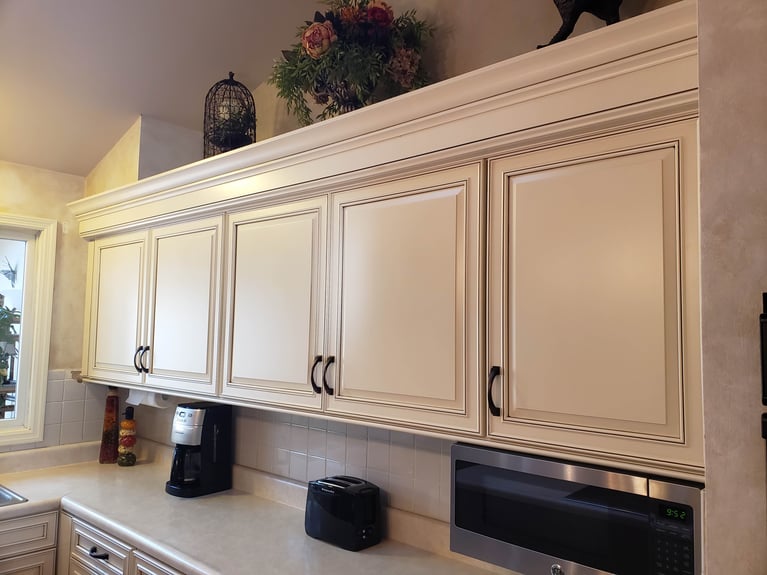 Once you approve the designs, we can get to work!
We'll place the order, work on scheduling deliveries and installation, and then completing the job.
On average production lead times run 8-12 weeks depending on existing work load. Most project installations are completed in 5 days or less.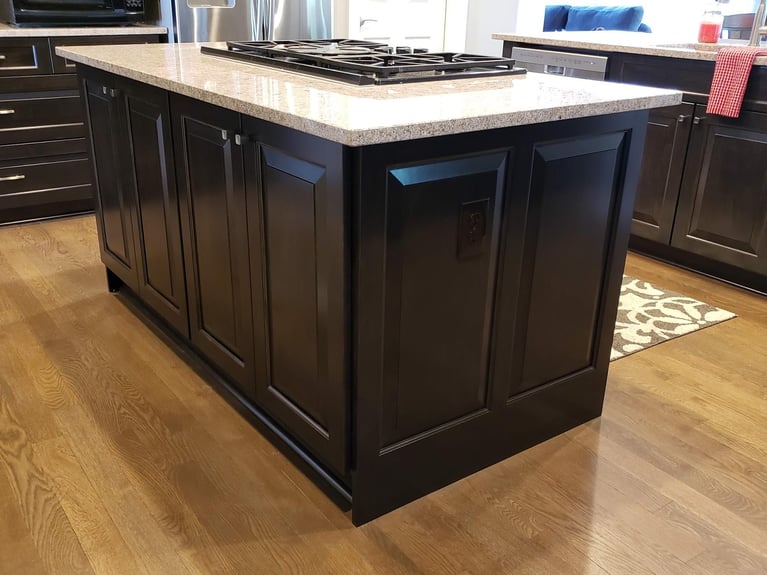 Step 7: Enjoy Your Fresh Faced Cabinets
You get to enjoy a brand new kitchen without the hassles and expenses of a whole kitchen remodel!